MacroSolid is equipped with the interface, whose task is to display the necessary data enabling project verification and management of features of the individual macros. The main element of this interface is a table, in which the necessary data depending on the designated task can be displayed. The User decides how many columns and what is to be displayed / downloaded at any given time.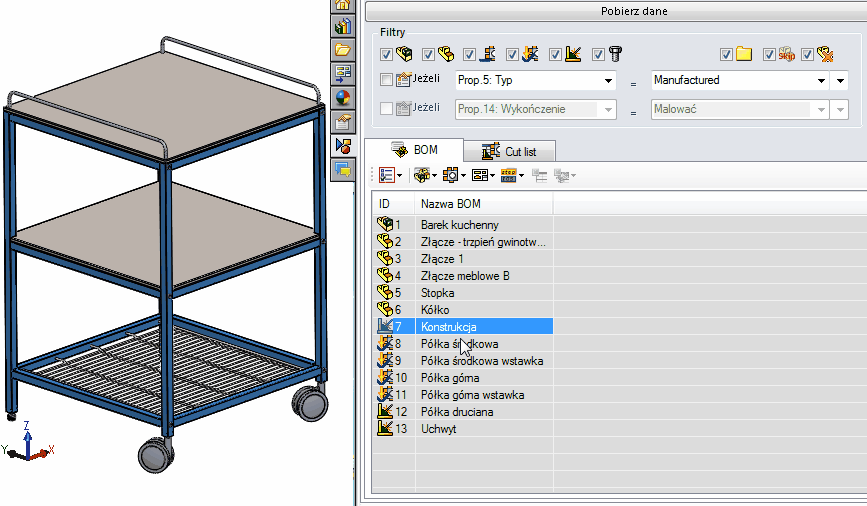 Thanks to the built-in filters, located above the table, the list can contain components depending on the type of parts (from left to right : asemblies, parts, sheet metal, sheet metal bent, welded constructions and parts from the indicated location such as Toolbox) in addition with the use of omitting filters. In the table, you can or not include parts: FeatureManager design tree located in the folders, having defined keywords in its name, excluded from the list of materials in the SOLIDWORKS® itself, and having the correct values of the selected properties.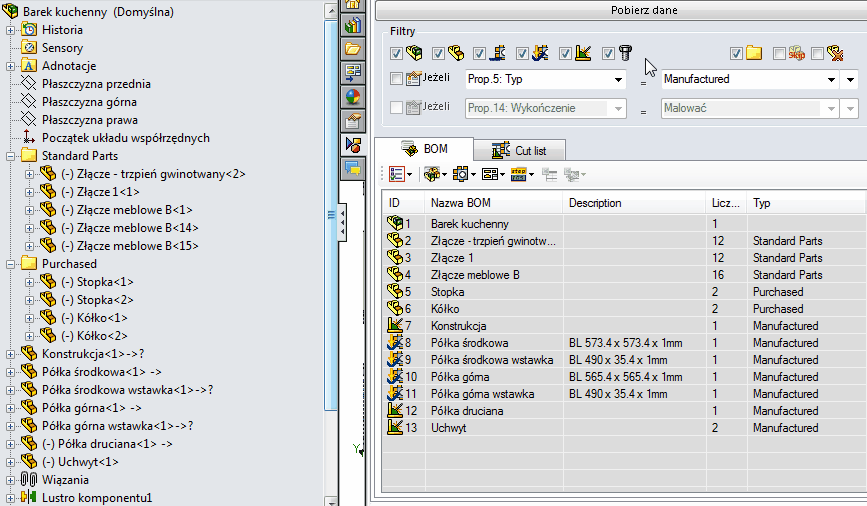 In addition, the interface has been equipped with a filter to write only those components with a text character strings in the name.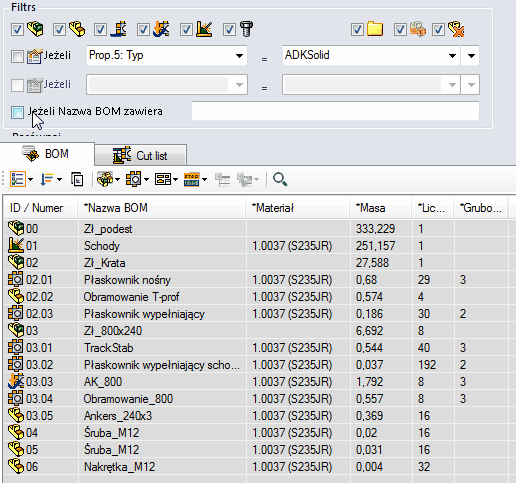 Components can be sorted according to the order of the SOLIDWORKS assembling tree structure (by default), the names used in the BOM, material, thickness of sheets and after the selected file properties.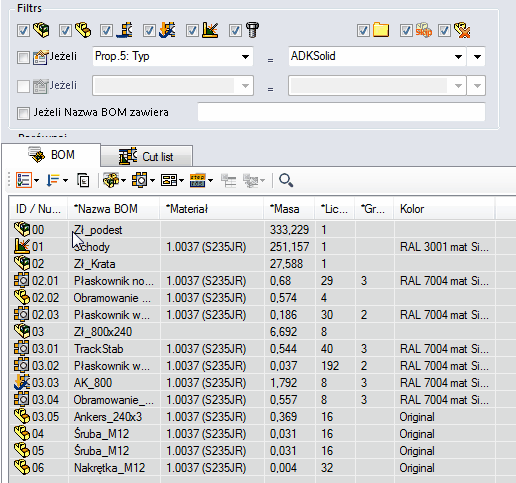 Macros with MacroSolid, including Properties, SMPorperties, Colours, SaveAs, DRW-> PDF/DXF, Print can be launched from the previously prepared and named default settings in the entire list, filtered list, or on the selected components