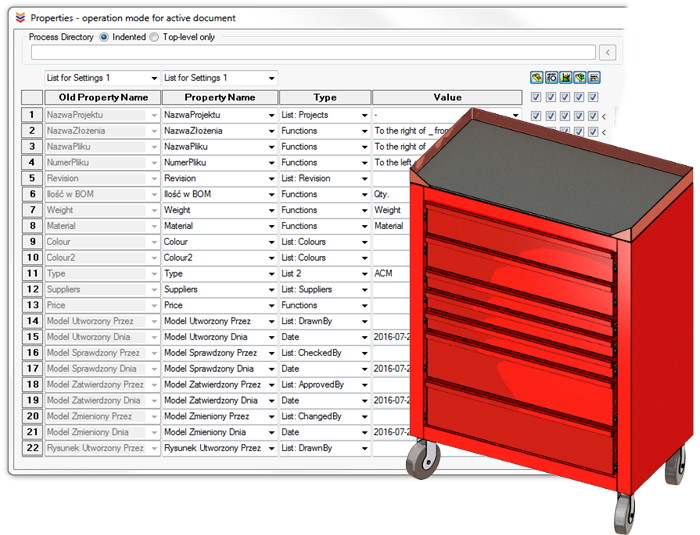 PROPERTIES macro – allows bulk definition, deleting and overwriting both the custom properties and configuration specific properties.
In addition to the support service of standard possibilities i.e.: entering SOLIDWORKS formulas (e.g. $PRP: "SW-File Name") and/or the value of the predefined selection lists, this macro has been equipped with a number of features that automate assigning properties that you won't find anywhere else, including: Qty., To the left/right of the File name, To the left/right of the Folder name, Numbers, Copy from cut lists, Copy from material, Folder name, My Parent, Active Document, MyID, From File name.
The assignment of the properties can be made dependent on whether a component is a part of, assembly, sheet metal, or profile.
Macro window settings can be saved each time under any name, thanks to it, the "base" filled with variants of the property settings within a given functionality is built.