SaveAs macro is the bulk generation of files in the selected format. At the same time, four different file formats with a scheduled name can be generated from one macro setting, and for each of them, a target saving location can be defined. In the BOM tab, you can use the *STEP, *x_t, *SAT, *File columns to check whether project files have been generated after downloading data from the model.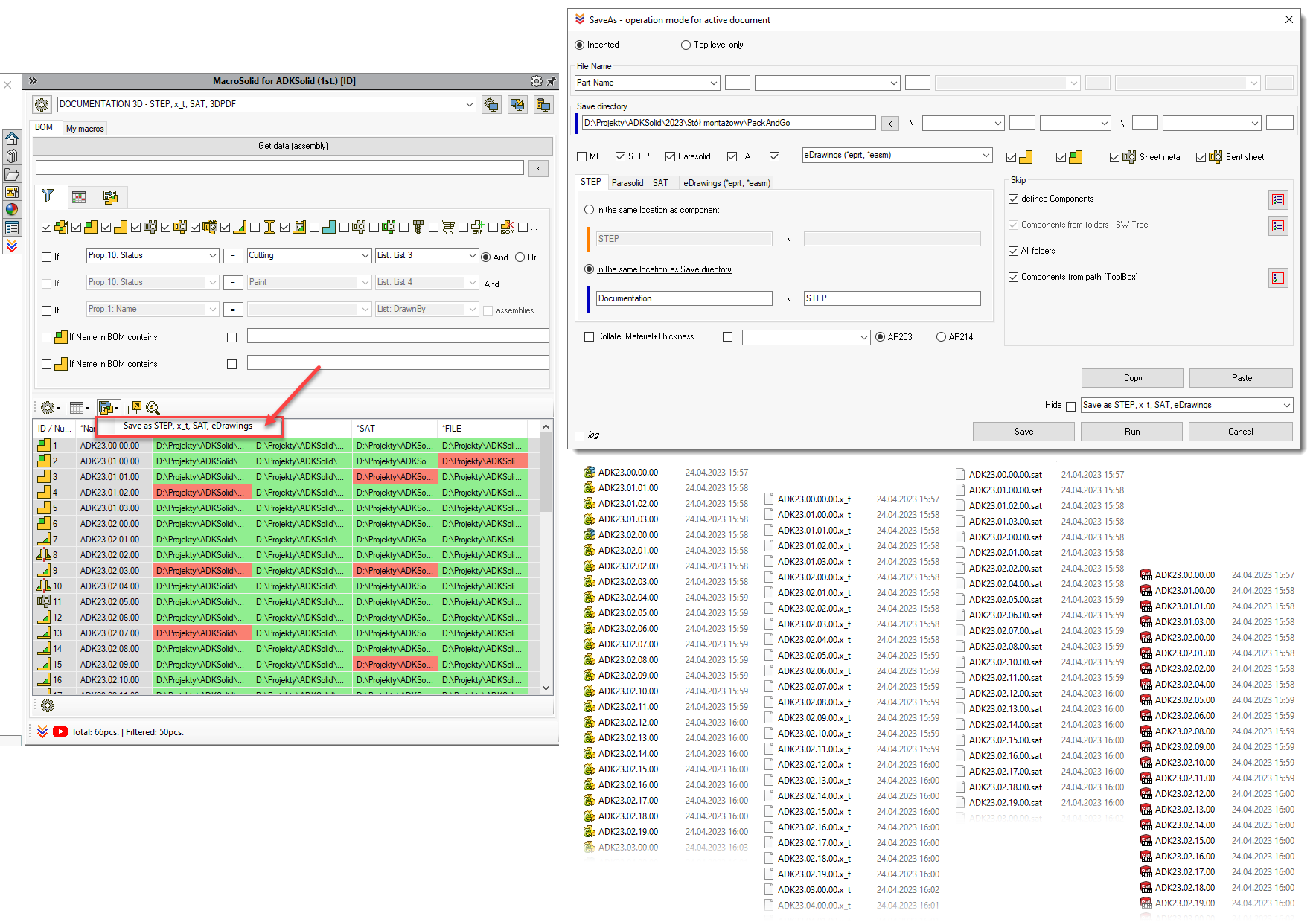 SaveAs it is also a generator of STEP, IGES files from solids of a multibody model. In this case, the file name is built on the basis of the property values of the cut elements, so before exporting, make sure that the information is already completed, which will be supported by properly configured VIEW and the CutListProperties macro.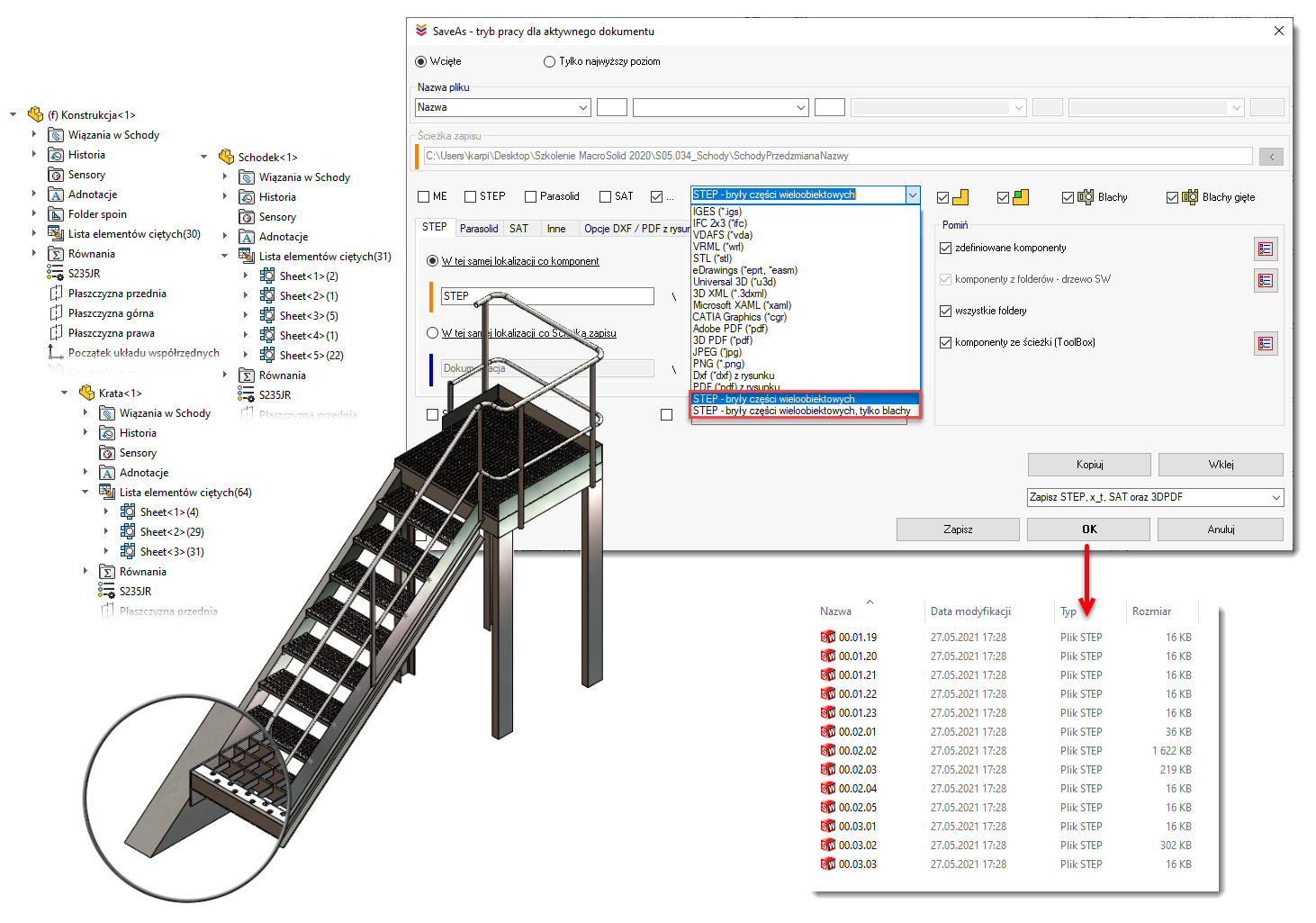 Two features deserve special attention. We have developed a satisfactory solution for generating DXF files from profiles - the macro will create a 2D drawing, add the main view and its projections in the appropriate scale, position and orientation, and then save the drawing to the DXF extension. The dialog mode with the option to exclude from generation significantly speeds up and automates the task of preparing data for processing to the minimum necessary.
The second functionality that we highlight is the ability to save 2D drawings created from the selected DRWDOT template to PDF and DXF (1). One view (2) is added to the drawing in the selected display style (3), centered and dimensionally adjusted to the size of the sheet, taking into account the assumed margin (4). In the case of generated DXF files, you can link the mapping file and in the case of PDFs, decide whether to save the color in the document or not.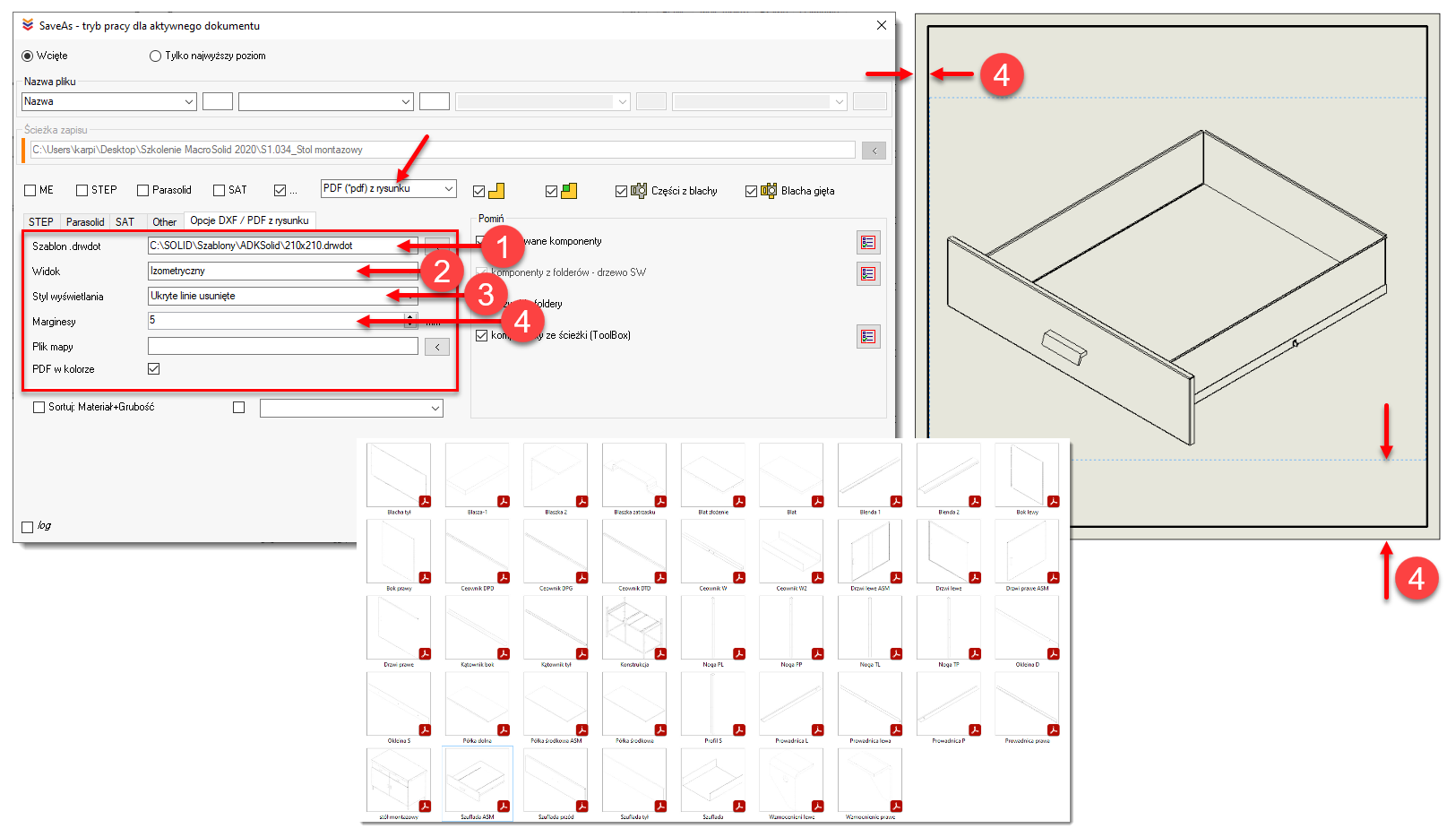 Copyright © ADKSolid. All rights reserved