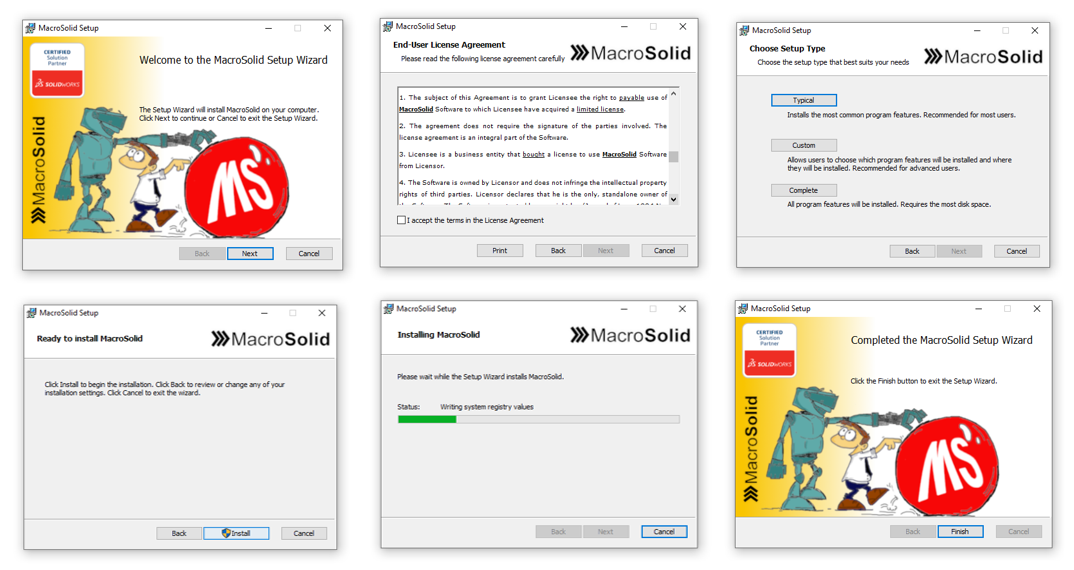 SOFTWARE REQUIREMENTS:
01Recommended version of SOLIDWORKS® is SW2017 or higher. The functional version, i.e., whether it is SOLIDWORKS Standard, Premium or Professional, does not matter.
02Microsoft Windows 10/11.
03Microsoft .NET Framework 3.5 runtime environment for applications based on the .NET Framework architecture. You may need to enable .NET Framework 3.5 components on WINDOWS. If the add-in does not load after installation, uninstall MacroSolid, enable .NET Framework 3.5, restart the computer and reinstall the add-in.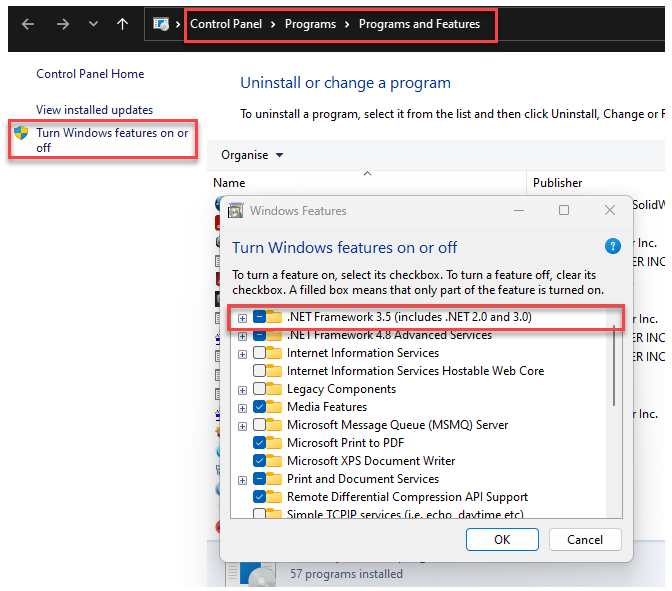 04Microsoft Office 2013/2016/2019/2021 assuming that language versions of Windows and MS Office are the same.
05The add-in must be installed under an administrator account with SOLIDWORKS® disabled.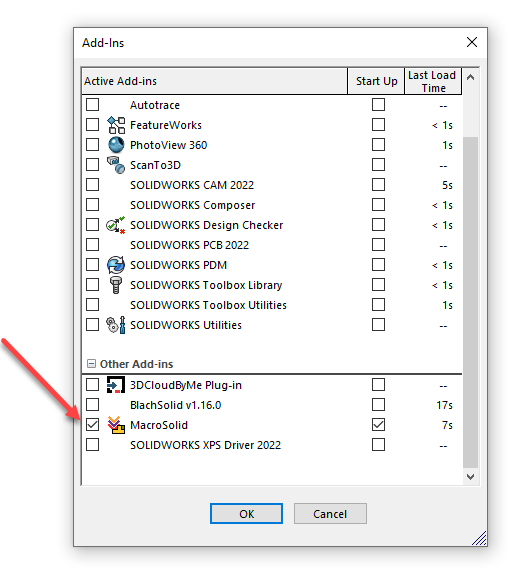 HARDWARE REQUIREMENTS:
SAME AS FOR SOLIDWORKS®
After MacroSolid is installed, the SOLIDWORKS® task window will display the tab of the add-in's main interface, the MacroSolid command bar, and buttons on contextual toolbars.
By default, the program runs every SOLIDWORKS® session. To enable/disable the MacroSolid add-in:
01Launch the add-ins window - click Tools -> Add-Ins
02Check/uncheck the MacroSolid add-in.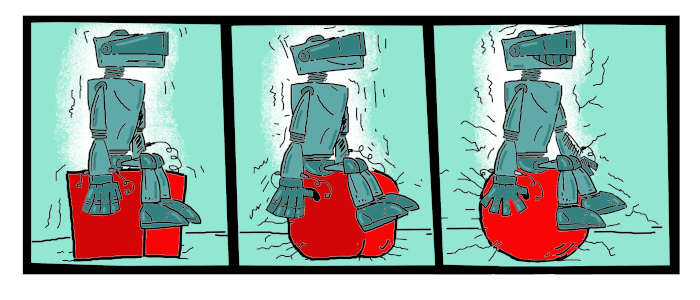 Copyright © ADKSolid. All rights reserved