Marking in the BOM is the ability to automatically color BOM table cells to indicate potential issues to be resolved. The content of individual cells of two columns can be compared by checking the entire content of the corresponding cells (=), checking whether A is contained in B (contains) or whether the values in the cells of column A are contained in B (contained in). Column cells displaying dates can be marked on the basis of older than, newer than, thanks to which you can easily find PDFs from drawings older than or e.g., DXF from sheet metal newer than.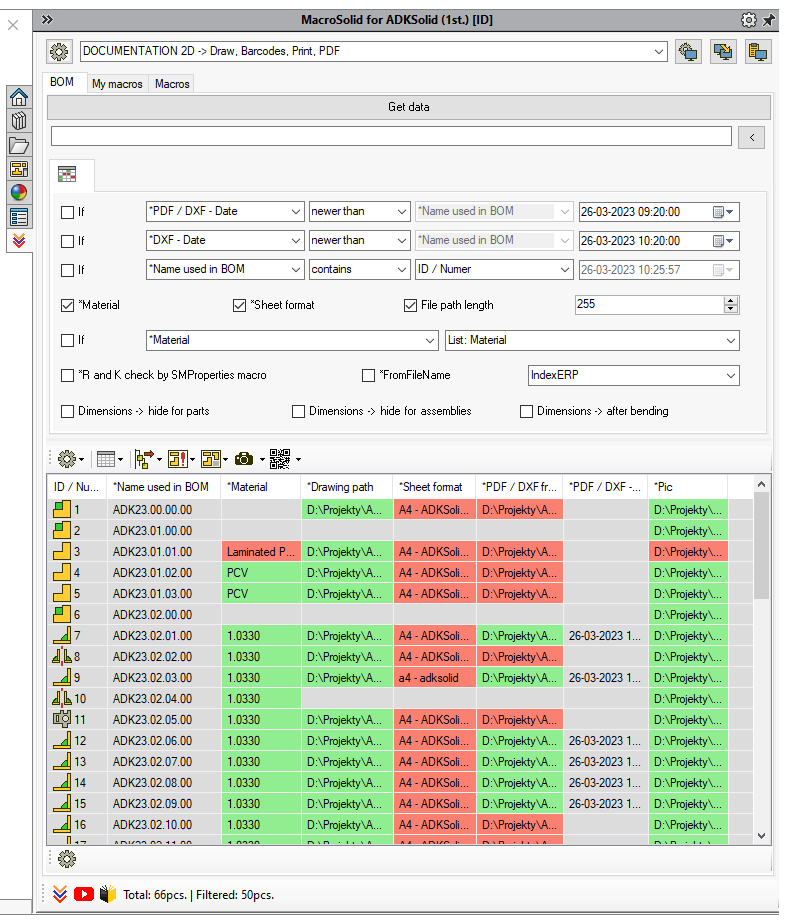 After enabling the "Material" option, the *Material column will indicate whether you have defined a material and whether the material model used has been approved by your company. Company material list need to be saved in a special table beforehand.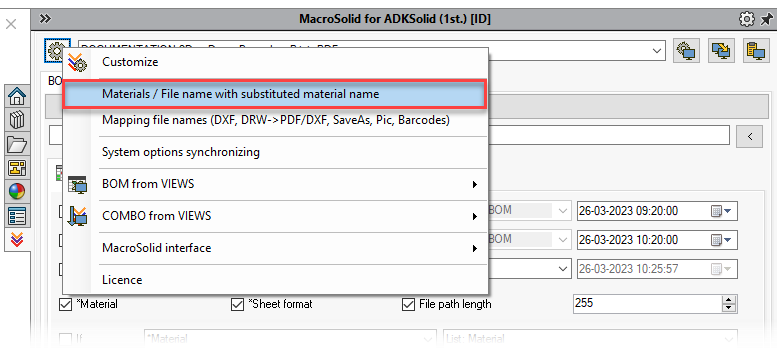 The "Sheet format" option allows you to identify drawings with formats that do not match those defined in the SheetFormat macro.
The column *Path to the file can be marked according to the path length criterion, i.e. the number of characters in the path. Working with files with the total length of the path and filename, including the filename extension, exceeds 255 characters and prevents operation on the Windows operating system.
In the *R and K column, information about the default R radius and K factor is printed for sheets. After selecting the option *R and K check with the SMProperties macro, a more detailed verification of these data is possible by checking according to the setting of the SMProperties macro, in which the verification table can be defined R and K depending on the material and sheet thickness.
If you would like to check whether a column displays specific values, you also have this option. Specify the column to be checked and the list against which it will be checked.
Copyright © ADKSolid. All rights reserved